The Lifter of My Head - iBelieve Truth: A Devotional for Women - May 19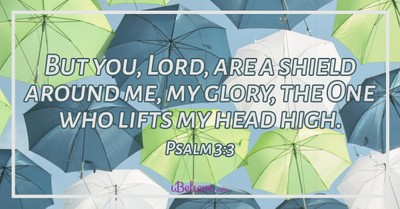 Crosswalk.com

The Lifter of My Head
By: Maggie Meadows Cooper
"But you, O Lord, are a shield about me, my glory, and the lifter of my head." - Psalm 3:3 ESV
I have a confession to make. My happy, smiley, "Hey, how are you!?" self that you might see out and about... is not who I am all the time. The truth is, in the quiet, still moments at home, when everyone and everything settles for the night, I find myself hanging my head many days. Because of sheer exhaustion. Because of disappointment in myself and others. Because I've grown weary of the constant news stories about sadness, sickness and violence. Because of discouragement about what I'm supposed to be doing in life. Because I feel like a failure many days as a wife, mom, and friend. Because I don't feel like I measure up to the world's standards and honestly, I start to listen to the voice in my head telling me I'm just not enough. So many reasons.
But a few days ago, as I sat with feelings of defeat, my head hanging low, I remembered something my mom shared with me. A while ago, I had attended a writer's conference with hundreds of other women. More beautiful, more qualified, more savvy, just more of everything it seemed. And I felt completely out of place at times. I began to question why in the world the Lord led me to this venue. And I began to doubt the longings of my heart He had given me. But then I talked to my mama.
Now, I don't know about you, but talking to my mama always makes everything better. She speaks truth and light and always reminds me Whose I am. And in that moment of discouragement, she gave me such peace. She told me that she'd been praying over my trip and that the Lord had shown her Psalm 3:3 as the verse she was to give me. "Maggie, as you meet with other writers and publishers and agents, you may face rejection. But remember that rejection from people is not rejection from God. HE is the lifter of your head. The one who helps you raise your eyes to see Him and the amazing hope He brings. His timing is everything. You may face disappointment now, so that He can lift your head to see Him more clearly later."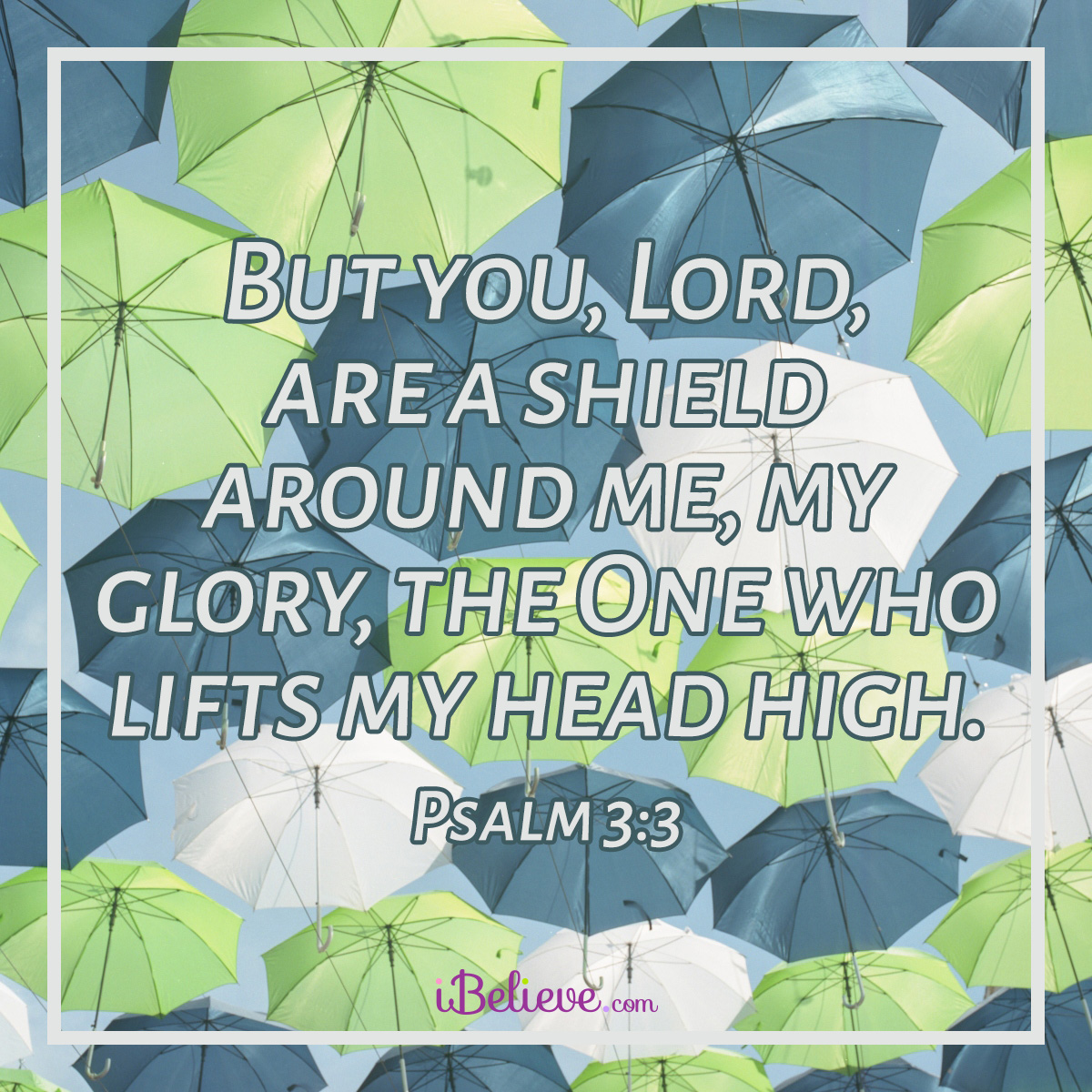 Now, you may not write, but no matter what your days look like, I know you also face criticism, rejection, and feelings of defeat at some point. But what peace there is in knowing that we don't have to depend on people and their approval for our hope! This world has so much heartache, rejection, and sadness. If not for Christ, I don't know how I would make it through one day. So, the next time you find yourself hanging your head, remember this verse and the One who will help you hold your head high, not out of pride or arrogance, but because you are looking to Him.
More scripture for those times when you feel defeated:
"My flesh and my heart may fail, but God is the strength of my heart and my portion forever." - Psalm 73:26 NIV
"So we say with confidence, "The Lord is my helper; I will not be afraid. What can mere mortals do to me?" - Hebrews 13:6 NIV
"No, in all these things we are more than conquerors through him who loved us." - Romans 8:37 NIV
---
Maggie Meadows Cooper is a wife, mother, educator, author, and blogger with a longing for women to grow a heart for Jesus and others. She is the author of the children's book Bumper, helping others to see that the heart is what counts most. She blogs at The Little Moments about what the Lord is teaching her in everyday life and contributes to Blogs by Christian Women, Devotional Diva, She Disciples, and Connecting Ministries. An educator with a M. Ed. in Early Childhood Education from Auburn University (War Eagle!), she has eighteen years experience teaching and currently serves as a Parent Coordinator in the Opelika City Schools. She loves all things chocolate, real Coca-Cola, and leading the FBCO Teen Moms group. She lives with her husband, three children, and two rambunctious dogs in Opelika, Alabama.
Looking for authentic conversations about how to deal with body image, insecurity, and comparison issues as a Christian woman? The Compared to Who? Podcast is the show for you! Twice a week, we tackle tough topics like dieting, disordered eating, weight loss, aging, body dysmorphia, and more from a practical, grace-filled, gospel-centered perspective.