A Prayer to Look to the Lord as Mighty God - Your Daily Prayer - December 8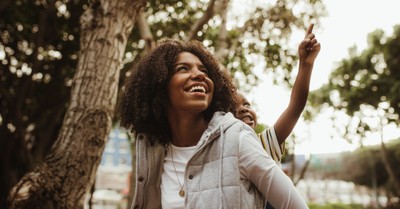 By Chelsey DeMatteis, Crosswalk.com


A Prayer to Look to the Lord as Mighty God
By Chelsey DeMatteis
"In the same way the Spirit also joins to help in our weakness, because we do not know what to pray for as we should, but the Spirit Himself intercedes for us with unspoken groanings. And He who searches the hearts knows the Spirit's mind-set, because He intercedes for the saints according to the will of God." - Romans 8:26
For two weeks, I sat fumbling with words, thoughts, and feelings that felt contrary to the faith I knew lived inside my heart. "Why me? Why now? Why am I wrestling with this?" These are three things that came to my mind during the swirling chaos. I'm sure you've felt this at some point too.
On a Thursday night, I sat with the word "unspoken" stirring in my heart. I'd had two friends recently share the word with me all in a matter of a week. When the stirring wouldn't subside (thank you Holy Spirit!), I decided to look up what God's Word had to say about this word. It's referenced twice, once in the Old Testament (Proverbs 27:5) and once in the New Testament (Romans 8:26).
"In the same way the Spirit also joins to help in our weakness, because we do not know what to pray for as we should, but the Spirit Himself intercedes for us with unspoken groanings. And He who searches the hearts knows the Spirit's mind-set, because He intercedes for the saints according to the will of God." (Romans 8:26).
Moments into reading this scripture and sitting with the truth of God's Word, I felt the words well up in me that I couldn't quite articulate days prior. The Holy Spirit finally brought to the surface all the lies from the enemy that were coming against me. Lies of deceit and confusion. And I knew in that moment the Holy Spirit was rebuking the things going on in my heart that I couldn't see or speak of.
Ponder this with me, the Holy Spirit, which was gifted to us by our Mighty God, lives within our hearts and rebukes things within us we cannot detect in the flesh. How amazing is this? How MIGHTY of God is this and John 16:13 gives us the explanation. "When this Spirit of Truth comes, it will guide you into all truth." John 16:13
My heart is deeply encouraged and grateful for this gift. We will all find ourselves in a season of spiritual battles being waged against us. It may be sensing something is off, something is unsettling in your spirit, or the things you're thinking are clearly not from God. When you sense these things, tune into the Holy Spirit. Pray the truth of Romans 8:26 and trust that the Holy Spirit is interceding when we can't see what's taking place inside our hearts and in the Spiritual realm.
As we find ourselves in the season of celebrating Jesus' birth and all He is to us, I pray that your heart would be softened to see the great, intricate works of our Mighty God. And may you will find yourself in awe and wonder at His works.
Let's Pray:
Father, thank you for sending your son, Jesus, to dwell among us. Thank you for the gift of the Holy Spirit that we get because of what your son did on the cross. I pray for a heart that seeks you above all things during this season of Advent. I praise you for being Mighty God. In Jesus' name, amen.
Photo credit: ©GettyImages/jacoblund
Chelsey is the voice behind the Living with Less Podcast and author of the 52-week devotional More of Him, Less of Me: Living a Christ-centered Life in a Me-centered World. She writes devotions for Lifeway Women's Journey Magazine, Crosswalk.com, and iBelieve.com. She also writes Bible reading plans for the YouVersion Bible App. Chelsey lives in Central Ohio with her husband and two children. You can connect with her on Instagram @livingwithlesspodcast and at her website ChelseyDeMatteis.com.
Want more Your Daily Prayer? We also have a podcast! This podcast is different than the written devotional you just read, but carries the same commitment to a closer look at Scripture each day. You can find out more by clicking the link below!
Now that you've prayed, are you in need of someone to pray for YOU? Click the button below!

Visit iBelieve.com for more inspiring prayer content.