A Powerful Prayer to Reduce Your Fear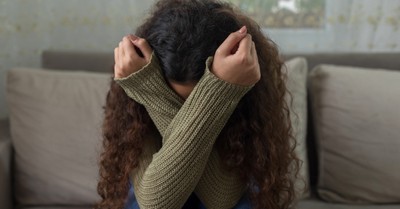 By Carrie Lowrance, Crosswalk.com
We live in a broken world with all kinds of crazy things going on every day including national issues, businesses closing, corruption, and local issues in our own communities. It can be very hard not to live in fear because even our day-to-day lives are so uncertain. We don't know what's going to happen and if we are safe in our surroundings. On top of these things, we have struggles in our personal lives including our jobs, finances, relationships, and all the other things that life piles on us. We can't help but get caught up in fear from time to time.
A Prayer to Reduce Fear
Dear Lord,
You know that we live in a crazy and chaotic world. You also know my struggles in my daily life. When life gets to be too much, please help me come to you. Calm my thoughts and emotions and open my heart to your peace, comfort, and wisdom. Help me not to live in fear. Please reduce the feelings of fear and anxiety that plague me. Help me rest in You and trust You as I navigate through this broken world. In Your name I pray, Jesus. Amen.
What Does the Bible Say About Fear?
The Bible has a lot to say about fear. It tells us not to fear because God is with us. It tells us that we should not be anxious about anything but instead pray about everything. It tells us when we are afraid to put our trust in the Lord and it reminds us that He has not given us a spirit of fear and timidity but of love, power, and of sound mind.
10 Bible Verses about Fear
1. "Don't be afraid, for I am with you. Don't be discouraged, for I am your God. I will strengthen you and help you. I will hold you up with my victorious right hand." -Isaiah 41:10

2. "Do not worry about anything; instead, pray about everything. Tell God what you need and thank him for all he has done. Then you will experience God's peace, which exceeds anything we can understand. His peace will guard your hearts and minds as you live in Christ Jesus." -Philippians 4:6-7 (NLT)

3. "But when I am afraid, I will put my trust in you." -Psalm 56:3

4. "For God has not given us a spirit of fear and timidity, but of power, love, and self-discipline." -2 Timothy 1:7

5. "So be strong and courageous! Do not be afraid and do not panic before them. For the Lord your God will personally go ahead of you. He will neither fail you nor abandon you." -Deuteronomy 31:6

6. "I prayed to the Lord and he answered me. He freed me from all my fears." -Psalm 34:4

7. "So humble yourselves under the mighty power of God, and at the right time he will lift you up in honor. Give all your worries and cares to God for he cares for you."-1 Peter 5:6-7

8. "This is my command-be strong and courageous! Do not be afraid or discouraged. For the Lord your God is with you wherever you go." -Joshua 1:9

9. "Such love has no fear, because perfect love expels all fear. If we are afraid, it is for the fear of punishment, and this shows that we have not fully experienced his perfect love." -1 John 4:18

10. "I pray that God, the source of hope, will fill you completely with joy and peace because you trust in him. Then you will overflow with confident hope through the power of the Holy Spirit." -Romans 15:13

How Christians Can Overcome Their Fear
There are many ways we can overcome our fear as Christians. Sometimes when we are wrapped up in our heads and emotions it is hard to remember these things.
1. Remember God Is with You
Take a minute, stop what you are doing or thinking and remember that God is with you. He has told us that he will never leave us nor forsake us.

2. Trust in God
Look up and tell God that even though you are afraid, you are trusting Him in this situation.

3. Find God's Peace
It is easy for thoughts and emotions to get us all worked up. Instead, ask God to send his peace to your heart and to silence your thoughts and emotions.

4. Show Love
Once we get our minds and emotions calmed down, it's not good for our brains to be totally empty. We need to remember that God is love and because we love God we have nothing to fear. To reinforce this in our own lives, we can thank God for his love and then hug a spouse, friend, family member, or pet.

5. Fear God
We need to replace negative fear with good fear. When we fear God, we strive to live in a way that respects and reveres him. A life like this has no room for the crippling, paralyzing fear that Satan likes to bring upon us.

6. Be Strong and Courageous
This means that we should not be weak but courageous in trusting God when we are fearful and have the courage to do what is right in God's eyes.
What to Do When Fear Overcomes You
There are a few things we can do when fear becomes too overwhelming:
1. Take a deep breath.

2. Pray to God for help, peace, wisdom, comfort, or whatever else you need at that moment.

3. Refer to one of the verses above and let it sink into your heart.

4. Remember that the Lord is with us wherever we go, no matter what happens.

5. Talk to a trusted relative, friend, therapist, or pastor about your fears.

Even though the world we live in is uncertain, and our fears can run rampant sometimes, we still can find the peace and comfort we need in our Lord. We must always remember that He is always with us and that He will never leave us or desert us.
---
Carrie Lowrance is a writer and author. Her work has been featured on Huffington Post, The Penny Hoarder, Crosswalk, and Same Journey. She is also the author of two children's books, Don't Eat Your Boogers (You'll Turn Green) and Brock's Bad Temper (And The Time Machine). You can find out more about Carrie and her writing at www.carrielowrance.com.
Photo Credit: ©iStock/Getty Images Plus/bymuratdeniz
Related podcast:
The views and opinions expressed in this podcast are those of the speakers and do not necessarily reflect the views or positions of Salem Web Network and Salem Media Group.
Related video:
Stock Footage & Music Courtesy of Soundstripe.com Thumbnail by Getty Images
---
Now available is our new Daily Prayer devotional! An easy way to start your day with prayer: read today's prayer and sign up to receive it by email.
This article is part of our Prayer resource meant to inspire and encourage your prayer life when you face uncertain times. Visit our most popular prayers if you are wondering how to pray or what to pray. Remember, the Holy Spirit intercedes for us and God knows your heart even if you can't find the words to pray.
Serenity Prayer
The Lord's Prayer
Prayer for Peace
Morning Prayers
Good Night Prayers
Prayer for Healing
Prayer for Protection
Prayer for God's Help
Prayer for Anxiety
Prayer for Strength