A Teacher's Heart in the Face of a School Shooting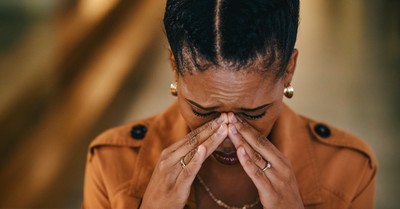 By Cally Logan, Crosswalk.com
Loss, grief, and tragedy are facets of this life that we must face and bear, but there are times when such experiences flood us like a hurricane. As a teacher, empath, and deep feeler, I am still trying to wrap my head around the shooting that occurred at Covenant Christian School in Nashville, Tennessee, on Monday. Innocent lives were lost, and the lives of their families forever changed, and it begs the question, how do any of us possibly move forward?
A Reminder of the Past
In April 1999, the world was struck with a similar story of Rachel Joy Scott in the Columbine Highschool shooting in Colorado. Though I was just a grade school student at the time, I grew up with respect and admiration for Rachel and how she refused to deny her faith even to the point of death, the literal definition of a martyr. Decades later, her story of courage and commitment to God to the point of death has left an ongoing legacy. Her story is portrayed in films such as I am Not Ashamed, and a foundation has begun in her namesake. As soon as I heard of the Monday shooting, I instantly thought of her. Like Rachel, these little children and school staff expected a typical, normal day but instead were met with evil.
The Role of a Teacher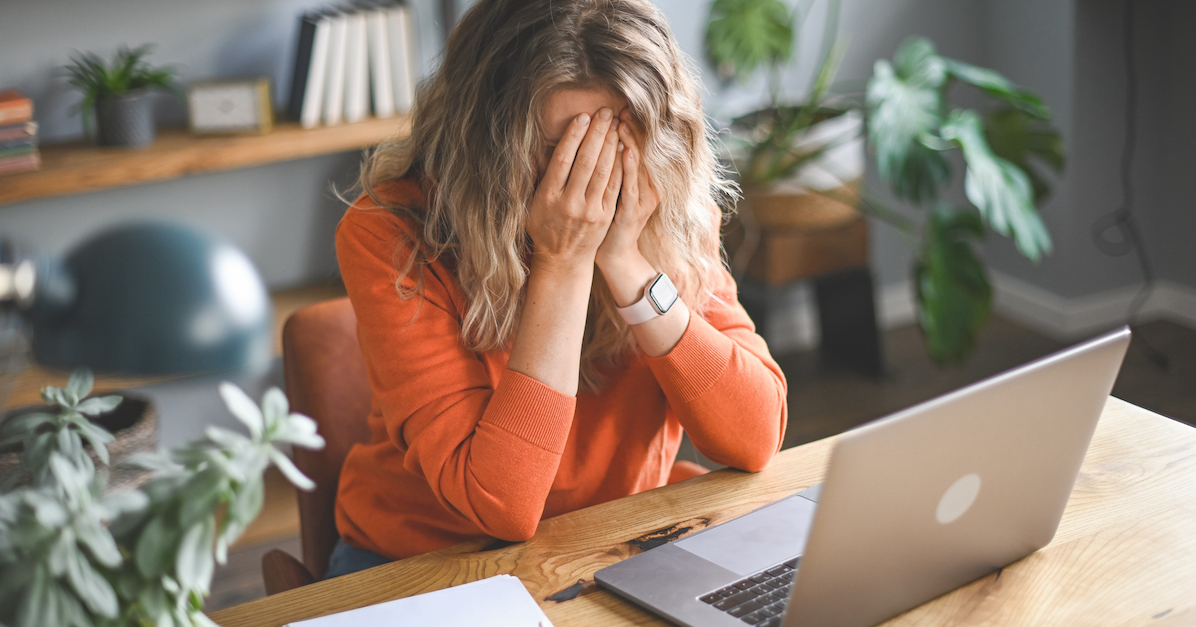 Photo credit: ©GettyImages/elenaleonova

It has been said that teaching is "a work of the heart," and that sentiment rings true. Teachers, in general, enter the profession with the complete knowledge that there are no fortunes to be won in the way man measures treasure in wealth, but there is true abundance in the work of the heart in working with young hearts and minds. I have always said that it is a great honor that God would entrust and allow me and other teachers the gift of being involved in a young person's life. That honor should not be taken lightly but should be considered in every interaction, every day, and every lesson plan or lecture. As teachers, we want to cultivate and foster an environment where children feel and are safe, valued, and loved. Where they can grow their minds and outlooks without fear, especially not the fear of what occurred Monday in Tennessee. When you work with children, they often become almost like a surrogate child to you, even those who are sometimes a little more difficult to love. It is a unique relationship in that a child is not just another name or face in the classroom but a reflection of the face of God sitting before you; they are much like a sponge, ready to soak up what you have to offer and what you desire to offer them is encouragement, life, and goodness. You feel a responsibility for them like a parent, and you would do anything to protect them and ensure their safety. I have absolutely no doubt that the teachers and staff at Covenant Christian School felt that same sentiment on March 27th and that was shown by their own actions to protect the innocent lives of every child at the school.
How to Help Students Going Forward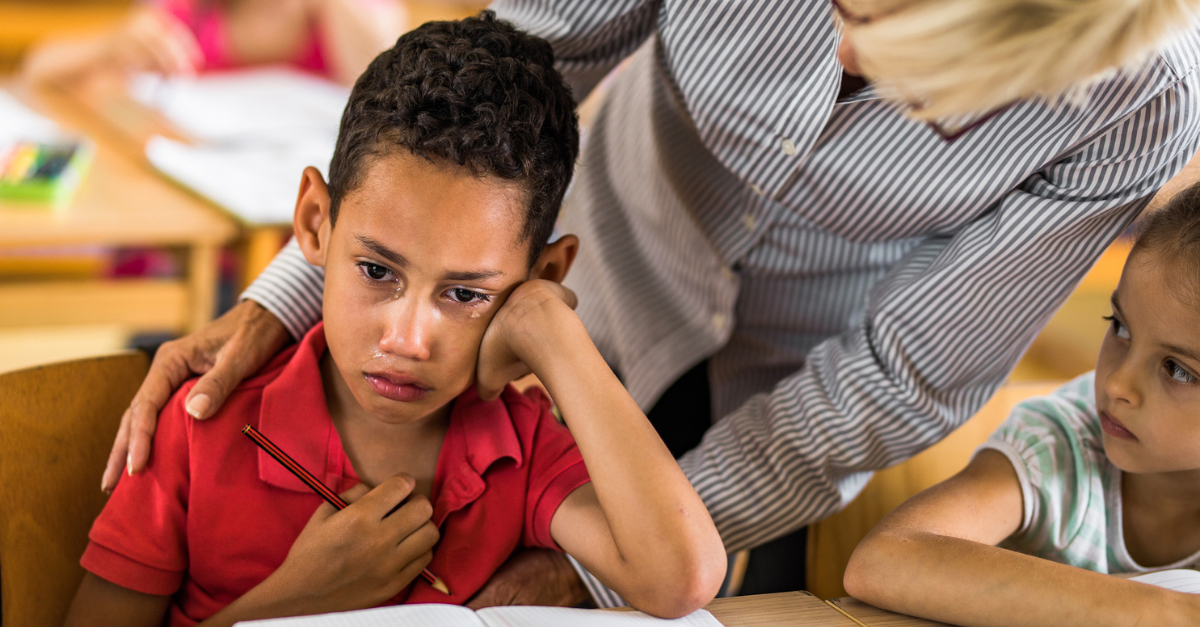 Photo credit: ©GettyImages/skynesher
Hearing the hearts of my own students this week has been one where they have expressed their questions, feelings, and fears of what it means to move forward, carrying in the back of their minds the fear of what ifs. What is hard is that I cannot promise them that no such evil will not come forward again. Murder began with a heart of anger and a rock picked up from the ground with Cain, and until the return of Christ, sadly, it will not be removed from the face of this earth. So how can we honor those who were wrongly slain and protect those ahead? Murder is an issue of the heart, soul, and mind. That is something we must look at first. The person who was driven to kill innocent lives did so with the intent and mindset of invoking and causing destruction, pain, and evil on this earth. Part of what it means to help students move forward is not pretending that darkness is not real or that Satan does not tempt people to do horrendous acts. What we can do is look toward Christ for how we should respond, how we should conduct ourselves, and how He would have us be beacons of light in a world under the attack of darkness so heavily. Leaning on Christ is not avoiding the issue at hand; instead, it is seeking direction going forward from the only One who has the authority and power to defeat Satan.
How to Support Teachers and Students
Teachers, faculty, staff, and students need your support at all times, but especially now. If you know someone who fits into these categories, search your heart for how you can readily and properly support and uplift them now and in the future. Do not let the lives lost be ones lost in vain. Let this be a turning point of when the light overtakes the darkness and takes back and institutes what ought to be for teachers and students in the way of safety, freedom, and protection of what is most precious to us in the way of children. Be this stronger levels of security for schools, more access to mental health support for those who are showing signs of instability, or new solutions that have yet to be proposed; you can make a difference in working to help protect lives in the future.
A Prayer for Teachers, Students, and the World
Father God,
It pains our hearts deeply when we hear of such wicked and heinous crimes committed against humanity, especially against the purest and blameless of our world. Lord, we first want to pray for the families of those who lost a loved one. Please surround them with Your peace and love, and cover them with Your wings. Father, we also pray for divine guidance in how to move forward and onward. Attacks on schools have become increasingly more violent and prevalent in the past twenty years, which needs to stop. We know there is a solution greater than what we have configured with our limited understanding, and we ask that You guide and discern how we can properly protect lives going into the days and years to come. Lord, we also pray that Your light will shine upon this nation and this planet. Murder and the loss of blameless life is not Your heart or will, and Lord, we pray not only that Your Will would be done on earth as it is in Heaven but that the only force that can drive out the darkness would come forward, and that is of Your Spirit and light. Father, we pray so richly for these things, for we know that You are our only hope.
In Jesus' name we pray,
Amen
Photo credit: ©GettyImages/Charday Penn
Cally Logan is an author and US History teacher from Richmond, Virginia. In her free time, she enjoys mentoring youth and spending time in nature. She is the author of Hang on in There, Girl! and Dear Future Husband: A Love Letter Journey While Waiting for God's Best. Check her out on Instagram and Twitter, @CallyLogan and TikTok Cally_Logan.
LISTEN: Being Complete in Jesus (Understanding Matthew 5:21-48)
Hearing Jesus is a devotional journey through the gospels, where we explore the teachings of Jesus chapter by chapter. If you're seeking to live a life that reflects God's, this podcast is for you.
The views and opinions expressed in this podcast are those of the speakers and do not necessarily reflect the views or positions of Salem Web Network and Salem Media Group.
WATCH: 10 Sins Christians Downplay (and Why They're So Destructive)
Stock Footage & Music Courtesy of Soundstripe.com Thumbnail by Getty Images