How to Surrender Your Finances to God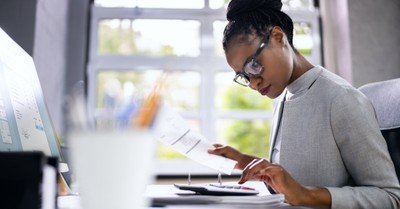 By Erin A. Barry, Crosswalk.com
It was a difficult season for us in our finances. We were behind, in debt, and the Marty Stewart country song, "Too Much Month (At The End Of The Money)," described our situation, which seemed appropriate since we were living in Nashville at the time.
Frustratedly, I grabbed a big yellow pad, quickly scribbled BUDGET in all caps on the top of the page, and began to wade through what we owed. I felt overwhelmed. Silently I fretted, "This is impossible!" "How are we supposed to make this work?" Then out of the corner of my eye, my title caught my attention. Something didn't look right. I realized in my haste I had spelled the title "B-U-D-E-T." I had left out the capital "G." Immediately, I heard the Lord whisper, "Yes, it is impossible if you leave Me out of the process."
I still laugh to myself when I reflect on how God used my spelling mistake to teach me an important lesson. I was trying to figure it out on my own and naturally felt crushed by the burden of my inadequacies and limitations. So, I repented thinking it all depended on me, and gladly asked the Lord for help. The pressure lifted, and my husband and I began the journey of surrendering our finances to the Lord. Today our finances are in order, and I have a new theme song, which I will share in a moment.
Christians and Money
As in all areas of life, we must learn what God says in Scripture and align our beliefs and actions with it. And interestingly, Scripture has a lot to say about money.
Author and speaker Larry Burkett states in his YouTube talk, "What the Bible Says about Money," the only thing in all of God's Word that has more Scriptural references to it than money is the subject of love. Not even salvation has more references to it than does money."
The Bible talks a lot about money because, in the world, money represents power and prestige. Money itself is not evil, but our cravings and passions for it can lead us away from God. It is easy for money and all it promises to become our focus or, worse, replace God as an idol. Our culture plays into our weakness by constantly sending enticing messages and claiming our worth is found in what we own and produce. The Bible warns against this mindset.
"But if we have food and clothing, with these we will be content. But those who desire to be rich fall into temptation, into a snare, into many senseless and harmful desires that plunge people into ruin and destruction. For the love of money is a root of all kinds of evils. It is through this craving that some have wandered away from the faith and pierced themselves with many pangs." I Timothy 6:8-10
God wants us to find contentment in Him and what He provides and not fall prey to the allure of riches. Here are four principles that will help us surrender our hearts to God regarding money.
4 Principles for Handling Money Biblically
1. We Are Managers, Not Owners
"To the LORD your God belong the heavens, even the highest heavens, the earth and everything in it." Deuteronomy 10:14
Fully surrendering our finances to God begins with recognizing that he owns it all; the earth, our possessions, our gifts, and even our very lives. We are the stewards of the resources He entrusts to us, and we are to use them for His purposes and glory, not our own. "A steward is someone who handles affairs for someone else. In ancient kingdoms, stewards ran the country in the absence of the king. Upon the king's return, the steward gave a full accounting of his actions. Even when the king was present, the steward often handled the daily affairs of the kingdom. However, a steward did not own the kingdom." 1
Keeping this perspective in mind makes it easier to release control of our finances to the Lord, knowing everything belongs to Him. Plus, it reminds us that one day we will answer to the Lord for how we manage what was entrusted to us.
2. Renew Your Mind
"Do not conform to the pattern of this world but be transformed by the renewing of your mind. Then you will be able to test and approve what God's will is—his good, pleasing, and perfect will." Romans 12:2
I did not realize how often I had negative thoughts about money that were contrary to the Bible and how that was increasing my anxiety and fear. Our thoughts impact our emotions and actions. Even science is discovering the truth of how our brains work and, therefore, the value of how we think. That's why it is so important to align our thoughts with Scripture, so we learn to think as God thinks.
In my journey, I started paying attention to my thoughts and replaced the incorrect ones with the truth of Scripture. I chose to put my trust and faith in what God said, not what I felt or feared. This was an exhausting battle at first because I had hundreds of thoughts to adjust daily. I remember being glad when it was time for bed so I could turn off my mind! Here are a few lies that would flood my mind and the Scriptures I used to combat them.
1. Lie: We don't have enough!
Truth: "And God is able to bless you abundantly, so that in all things at all times, having all that you need, you will abound in every good work." 2 Corinthians 9:8
2. Lie: We are not going to make it!
Truth: "My son, do not lose sight of this: Preserve sound judgment and discernment. They will be life to your soul and adornment to your neck. Then you will go on your way in safety, and your foot will not stumble." Psalm 3:21-23
3. Lie: We will never get ahead!
Truth: "The LORD will make you the head, not the tail. If you pay attention to the commands of the LORD your God that I give you this day and carefully follow them, you will always be at the top, never at the bottom." Deuteronomy 28:13
4. Lie: Even if we can pay this bill today, what do we do about our bills tomorrow and the next day?
Truth: "But seek first his kingdom and his righteousness, and all these things will be given to you as well. Therefore, do not worry about tomorrow, for tomorrow will worry about itself." Matthew 6:33-34
"When we surrender every area of our lives, including our finances, to God, then we are free to trust Him to meet our needs. But if we would rather hold tightly to those things that we possess, then we find ourselves in bondage to those very things." - Larry Burkett
My husband and I had to release our desire to control our money our way and learn to trust God daily. This meant developing not only a new mindset but new habits.
3. Money Management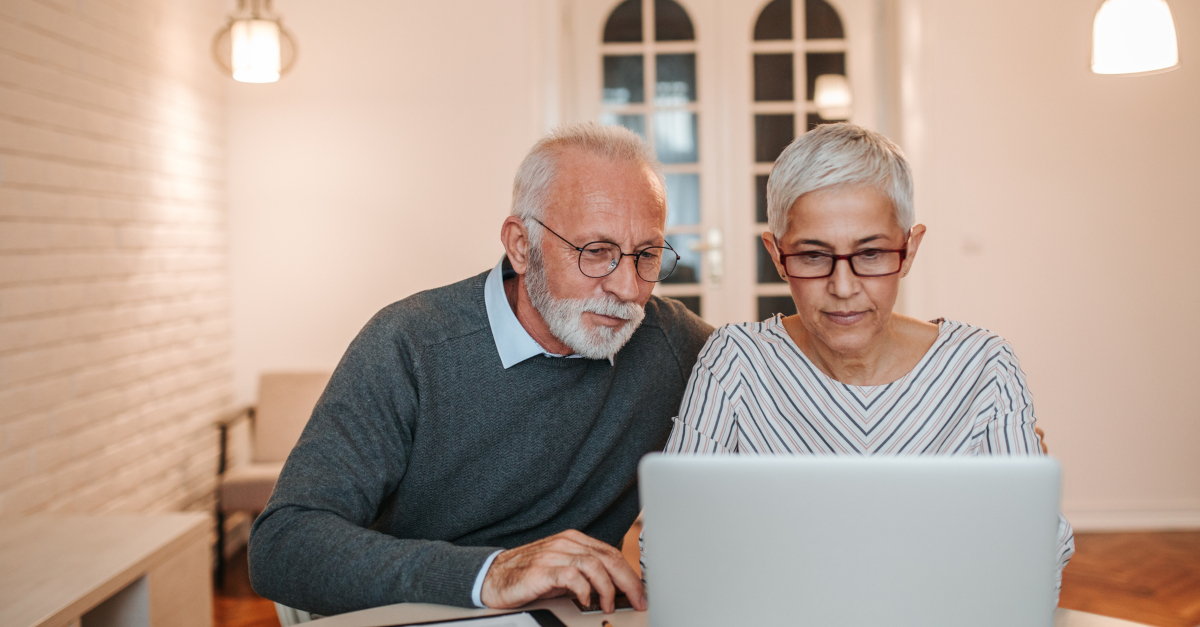 Photo credit: ©GettyImages/bernardbodo
The number of Scriptures on a topic in the Bible doesn't necessarily make it more important than a topic spoken of less often. Still, the many references to money do alert us of its importance and our need for instruction about it.
I was amazed at how many practical money management principles there were in the Bible and the benefits of following them. I'm thankful we understood and practiced tithing and giving, but the Scriptures outline much more. Here are just a few.
TITHE: "Honor the LORD with your wealth and with the first fruits of all your produce;" Proverbs 3:9
BUDGET "Know well the condition of your flocks, and pay attention to your herds;" Proverbs 27:23
DEBT: "Owe no one anything, except to love each other, for the one who loves another has fulfilled the law." Romans 13:8
SAVING: "Wealth gained hastily will dwindle, but whoever gathers little by little will increase it." Proverbs 21:20: "Precious treasure and oil are in a wise man's dwelling, but a foolish man devours it." Proverbs 13:11
INVESTING: "Give a portion to seven, or even to eight, for you know not what disaster may happen on earth." Ecclesiastes 11:2
LIFESTYLE: "So, whether you eat or drink, or whatever you do, do all to the glory of God." 1 Corinthians 10:31
What a difference it made when we began to implement God's truth in our thinking and practice. We established boundaries for our spending. For example, besides Goodwill, we stayed out of retail stores for three years while we paid off our debt. We saw God kindly provide our needs and wants in so many unique and personal ways. It was amazing. One year, we came across a garage sale full of slightly used (and some new) toys…in December! We were able to purchase the children's entire Christmas at a fraction of the price.
As we were paying down our debt, we began to save for emergencies, paid upfront for purchases, and eventually began investing for our future. Slowly, life became less stressful, and we began experiencing the benefits that Scripture promises. This didn't mean there was no struggle. We still experienced salary cuts, job loss, and unexpected expenses that were difficult and distressing. But, because we were honoring The Lord by operating within His financial guidelines, there was a more profound sense of hope and closeness to God. This made the times of lack much more manageable.
4. Generosity
"Each of you should give what you have decided in your heart to give, not reluctantly or under compulsion, for God loves a cheerful giver." 2 Corinthians 9:7
Christians should be the most generous people.
God gives us resources so we can use them to provide for our family, take care of others, and build His kingdom throughout the world.
Giving is an act of worship. It demonstrates our trust is in God and not our own ability to provide.
God is generous, and when we give, we reflect His character.
Giving also counters greediness and self-centeredness, and it affects our mental health. When we are kind and give to others, it releases serotonin, "which is the neurotransmitter that gives us the feeling of satisfaction and well-being." 2 Giving also benefits the giver!
New Theme Song
So, after years of practicing these biblical principles, I am excited to report that I have a new theme song, one you might recognize and that I hope you experience the truth of "Goodness of God." The chorus says,
"All my life, You have been faithful
All my life, You have been so, so good
With every breath that I am able
I will sing of the goodness of God"
Surrendering our finances to God is a lifelong process, so my husband and I are still growing in learning to trust Him more. But I can genuinely say that each time we have faced a financial hurdle, we have seen His faithfulness. As you learn to surrender your finances to God, you will experience His faithfulness too.
Photo Credit: ©iStock/Getty Images Plus/AndreyPopov
Erin A. Barry is an author, speaker, counselor, and educational consultant. With a bachelor's degree in education and an NCCA master's of arts in clinical Christian counseling, Erin has an advanced certification in sexual therapy and is working on her doctorate in Christian counseling. She is the author of, Yes, You Can Homeschool! The Terrified Parent's Companion To Homeschool Success. She and her husband, Brett, are founders of The Home Educated Mind, a Christ-centered community dedicated to providing materials and support for Christian parents.
Related podcast:
The views and opinions expressed in this podcast are those of the speakers and do not necessarily reflect the views or positions of Salem Web Network and Salem Media Group.
Related video:
There are still things you can do with a little ingenuity and a sense of adventure to make a great vacation for little or even no money. Here are seven low-budget trips you can take this year.