7 Powerful Prayers to Cover Your Children Every Day of the Week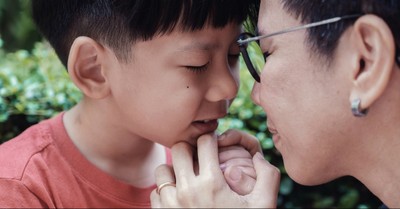 By Alicia Searl, Crosswalk.com
These past few years have weighed heavy on my heart with the constant brutal news and undeniable spiritual attacks aimed at our precious children. There is no denying that we are at war, a spiritual war! And the enemy is targeting our children's fragile and forming minds, misleading and confusing their pliable hearts, and slowly trying to steal away their innocence.
As questionable and unfortunate events unfold, many parents remain vigilant, concerned, and on guard. Unfortunately, we are beginning to see a dismantling of the Christian family unit. As parents gain more insight into this odd and up-side world, there seems to be a growing number of homeschooled families, a trend to get back into the church, and some even taking the plunge and moving to remote places for sustainable living.
In all honesty, each sound like a viable option, and if your family feels God's pull in that direction, surrender to His call and trust Him. But what if you don't feel that peace to pull your children out of school, you don't have a church community to lean on, or you aren't able to move off the grid? Then what?
Pray! When all else fails, that's what we do, right? It seems like that is the common "go-to," if you will. I must admit it has been for me. After I had exhausted every other option and gone through every scenario in my head, discussed and devised a "doom's day plan" with my husband, and shared all the "helpful" memes and social media posts with all my friends - then I will finally fall apart and open my heart to God.
Friend, our children may be a part of a lost generation, but we mustn't fail to see that God is with them and us! He made them (and us as their parents) for such a time as this. And our initial response may lead us down dangerous rabbit holes if we aren't careful. But in order to fight this attack on children's minds, hearts, and souls, we must surrender all to Him. If we are going to go to war with the schemes of the deceiver, then we need to power up our prayer life and make prayer our first response!
Will you join me in lifting up our children? Below you will find daily prayers to cover your child and the precious children of this generation. Take a moment before you start each day to go to God with your heart and seek Him first above all else, asking for His goodness to surround and protect our (His) beloved children.
Let's pray!
Sunday: A Prayer for Their Identity in Christ
So God created mankind in his own image; in the image of God, he created them; male and female, he created them. Genesis 1:27
Lord, I lift up all Your children. Remind them who they are and that they are intricately designed in Your precious image. Soften their hearts to embrace their masculinity or femininity, using the roles You equipped them with to live with passion and pursuit to honor You with their bodies. Amen.
Monday: A Prayer for Safety and Protection Against Evil
No weapon forged against you will prevail, and you will refute every tongue that accuses you.
This is the heritage of the servants of the LORD, and this is their vindication from me," declares the LORD. Isaiah 54:17
Faithful Father, You are our protector and guard against all evil. Please shield our children and preserve their innocence. Give them a childhood that will one day bring forth sweet memories. Help us as parents give them a safe refuge and soft place to land in a world overflowing with danger and deception. Also, give us the wisdom on when to speak out with truth and grace to protect our children. Amen.
Tuesday: A Prayer for Decision-Making and Peer Pressures
Trust in the LORD with all your heart and lean not on your own understanding; in all your ways submit to him, and he will make your paths straight. Proverbs 3:5-6
Oh, God, the outside world is loud. The pressures our children face in today's society are overwhelming at best. Please help us equip our children to make informed decisions that align with Your Truth. Grant us soft hearts to forgive when needed and open up lines of communication to foster our relationship with one another and with You. Amen.
Wednesday: A Prayer for Humility and a Servant-Heart
Dear children, let us not love with words or speech but with actions and in truth. 1 John 3:18
Gracious God, please grant our children humble hearts to serve You. Light a passion within them to see others the way You do and provide ways in which they can spread Your love. Give them opportunities to soften their hearts to the world around them so that they can see those in need. Allow them to react and respond with gentleness and kindness. Amen.
Thursday: A Prayer to Live Boldly for Christ
"You are the salt of the earth. But if the salt loses its saltiness, how can it be made salty again? It is no longer good for anything except to be thrown out and trampled underfoot. "You are the light of the world. A town built on a hill cannot be hidden." Matthew 5:13-14
Jesus, we desperately want to raise bold children in a world that desperately needs to hear Truth! Please empower our children to live a life that honors and glorifies You, Lord. Embolden them to be the salt and light and grant them the desire and courage to share their faith with those that are lost, lonely, or hurting. Amen.
Friday: A Prayer to Grow in Their Faith
For it is by grace you have been saved, through faith—and this is not from yourselves, it is the gift of God. Ephesians 2:8
Almighty God, give our children a hunger for Your Word. Help them develop a plan in which they can immerse themselves in the Truth and knowledge. You provide them within the beautiful pages of the Scriptures. Open up doors to connect with other believers, fostering growth as a body of Christ. Allow this to deepen their faith so they have a solid foundation to stand on when the world gets shaky. Amen.
Saturday: A Prayer to Love Justice and Seek Peace
Learn to do right; seek justice. Defend the oppressed. Isaiah 1:17
Heavenly Father, we want our children to grow into God-fearing adults that yearn to abide in You. Give them a heart to love Your law and seek justice with truth and grace. Lord, use this generation of children to do what is noble, good, and right by equipping them to use their gifts and talents to shed light on the darkness and restore peace. We ask all these things in Your Holy and Precious Name. Amen.
As parents, we have the honor and privilege of raising our children to love and faithfully fear our God. Let's share the Scriptures each day and let them know we are covering them in prayer. Our example of posturing our hearts towards God will show them just how powerful our prayers are and that we are fighting for them each and every day!
Photo credit: ©GettyImages/ThitareeSarmkasat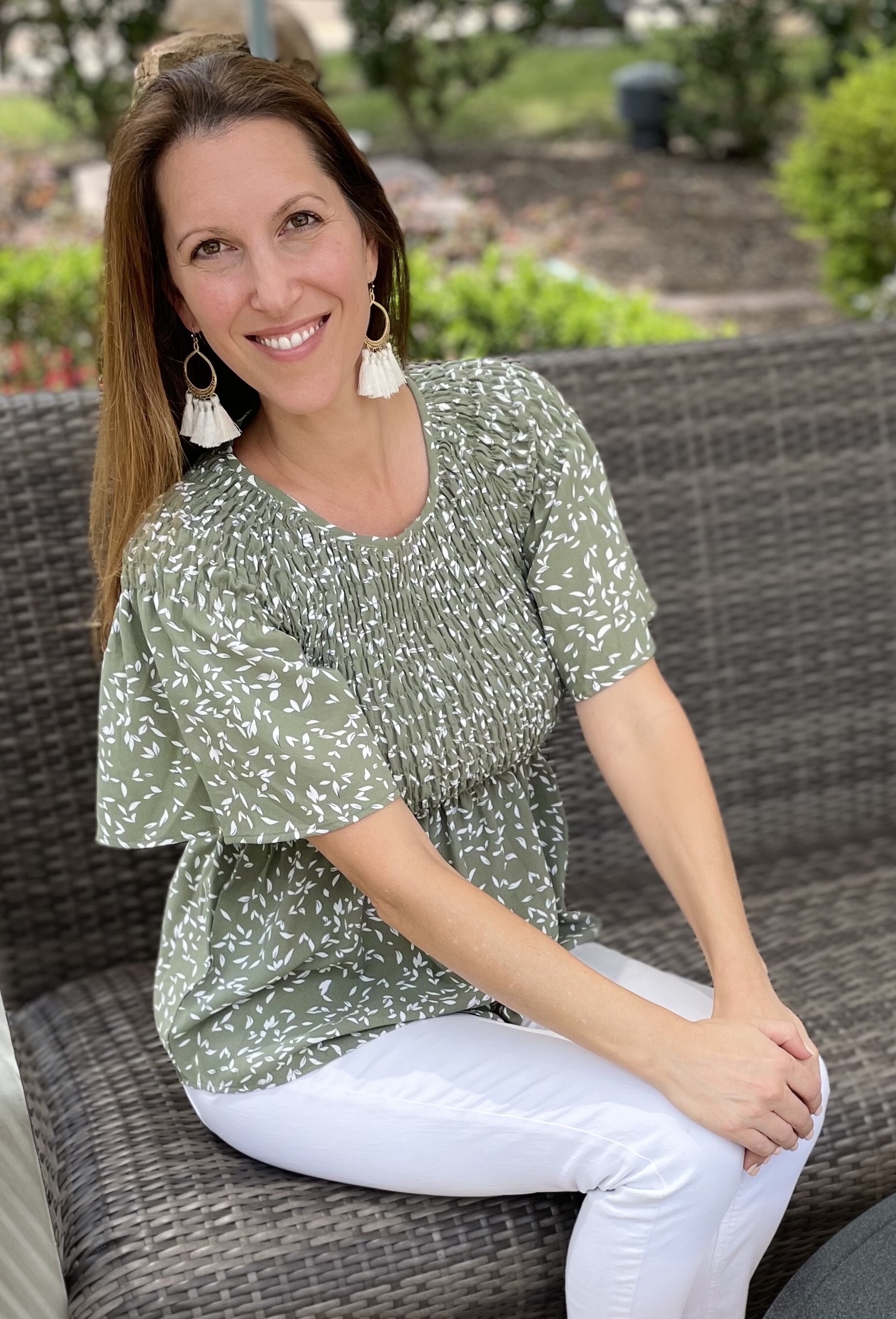 Alicia Searl is a devotional author, blogger, and speaker that is passionate about pouring out her heart and pointing ladies of all ages back to Jesus. She has an education background and master's in literacy. Her favorite people call her Mom, which is why much of her time is spent cheering them on at a softball game or dance class. She is married to her heartthrob (a tall, spiky-haired blond) who can whip up a mean latte. She sips that goodness while writing her heart on a page while her puppy licks her feet. Visit her website at aliciasearl.com and connect with her on Instagram and Facebook.
Related podcast:
The views and opinions expressed in this podcast are those of the speakers and do not necessarily reflect the views or positions of Salem Web Network and Salem Media Group.
Related video:
Are you in the trenches with your toddlers or teens? Read Rhonda's full article here!