8 Ways to Date Your Spouse without Breaking the Budget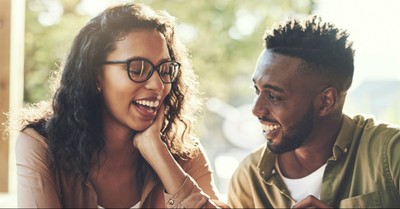 By Whitney Hopler, Crosswalk.com
The following is a report on the practical applications of Peter and Heather Larson's and David and Claudia Arp's new book $10 Great Dates: Connecting Love, Marriage, and Fun on a Budget (Bethany House, 2014).
Dating your spouse is vital to the health of your marriage, since sharing experiences outside of your normal routines keeps your relationship fresh and strengthens your bond. But traditional dates are often so expensive that couples sometimes neglect dating rather than deal with the stress of paying for pricey dates, like dinner at a fancy restaurant followed by a movie.
The good news is that by using your God-given creativity, you can create big romance on a small budget. Here are 8 types of dates you and your spouse can enjoy together for only about $10:
Adventure dates.
Imagine that you and your spouse are tourists visiting your hometown, and enjoy tourist attractions that you haven't yet visited together. Go shopping together on a mission to buy surprise gifts for each other, spending no more than $5 each on those gifts. Attend a free community workshop or seminar with your spouse to learn something new. Drive some back roads in your area to explore, going as far out and back as you can afford on $10 worth of gas. Visit a local home improvement store together to plan future projects for your home.
Out-on-the-town dates.
Eat just desserts at a fancy restaurant, enjoying the atmosphere after you've eaten your main course inexpensively at home. Visit a store that sells greeting cards, choose cards to give to each other, and then put them back. Tour homes that are on sale during open house events. Discover interesting books, CDs, and DVDs at your local public library together. Drive to places in your area that are significant to your relationship – places where you all created good memories in the past – and take photos of each other at those places now. Eat breakfast together at home in bed, or out at an inexpensive restaurant. Transform the errands you have to do into a date by doing the errands together. Visit a museum in your area to learn more about art, history, or science through the museum's collection.
At-home dates.
Watch a movie that you had seen during your first year of dating and reminisce about that time in your lives together. Beat the "blahs" by doing something out of each other's comfort zones or encouraging someone you all know who is going through a difficult time. Play games that you all enjoyed growing up, such as a favorite board game. Search for coupons together that you can use to save money on future fun activities. Cook together, preparing a meal that neither of you has ever created before. Watch the video of your wedding ceremony and reception and reminisce about that special day.
The Great Outdoors dates.
Take a hike together, enjoying the scenery and conversation. Enjoy a campfire or fireplace with your spouse. Stream a movie through a mobile device at an outdoor location. Go to a local youth sporting event (like a baseball, soccer, or football game) together. Walk, jog, or run together and practice adjusting your pace to be in sync with each other as you do. Go to a local playground and enjoy playing together like children there. Take a walk outside either during the morning, when you can see the sunrise, or at night, when you can see the moon and stars.
Marriage pick-me-up dates.
Research each other's family history (through genealogy websites, family Bible records, family interviews, etc.) during a date. Order something inexpensive at a fast food restaurant's drive-through window and observe the importance of checking the accuracy of the order so you can strengthen your listening skills with each other. Go someplace you all can talk privately and conduct a marriage checkup, talking about the current health of your relationship. Volunteer your time and energy to work together on a project or helping someone in need. Compile a "bucket list" of places you both would like to travel to during your lifetimes. Identify people who have helped you all as a couple and spend time on a date expressing your gratitude to at least one of them.
Romantic dates.
Prepare an elegant dinner that you serve to your spouse as a picnic under the evening stars. Enjoy a spa experience at home, with a romantic bath and massages that you give each other. Take dancing lessons at home through free online videos. Meet your spouse at the door when he or she returns home in the evening and offer to grant three of his or her romantic wishes. Visit a hotel lobby to watch the people and enjoy the atmosphere there together. Surprise each other with inexpensive objects in a place that will help you communicate a significant message of love.
Seasonal special dates.
Celebrate the arrival of spring by attending a local festival together. Choose some seeds – for vegetables, fruits, herbs, or flowers – and plant them in your yard or in a pot together. Have fun with your spouse in water, such as by swimming, boating, or fishing. Visit a farmer's market to buy some fresh and inexpensive food. Pick your own fruit (such as apples or strawberries) at a local orchard. Take a hike together in the snow if you live in a place that's cold enough for snow. Work out together during the holidays to make up for the extra calories you're eating then. Drive around nearby neighborhoods to see Christmas lights and decorations.
Unique and unusual dates.
Have a gold scavenger hunt in your house and sell any gold you find that you no longer need. See what food you can find in your pantry and freezer, and prepare it together for dinner at home. Test drive a vehicle at a local dealership just to enjoy the experience together. Play with a pet at home together, or visit your local shelter or pet store to play with the animals there. Plan landscaping for your yard. Look for bargains under $10 at estate sales in your area.
Adapted from $10 Great Dates: Connecting Love, Marriage, and Fun on a Budget, copyright 2014 by Peter and Heather Larson and David and Claudia Arp. Published by Bethany House, a division of Baker Publishing Group, Bloomington, Mn., www.bethanyhouse.com.
Peter and Heather Larson and David and Claudia Arp help couples of all ages and stages build great marriages. Peter is a licensed clinical psychologist and Heather is a Christian relationship coach. David and Claudia, founders of Marriage Alive, created the many 10 Great Dates seminars and resources now popular across the United States and internationally.
Whitney Hopler, who has served as a Crosswalk.com contributing writer for many years, is author of the Christian novel Dream Factory, which is set during Hollywood's golden age. She produced a site about angels and miracles for About.com. Now she writes about the power of thoughts on her "Renewing Your Mind" blog.
Photo credit: ©GettyImages/PeopleImages