5 Fun Ideas for Galentine's Day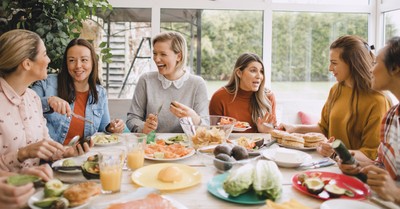 By Patrice Burrell, Crosswalk.com
Everyone knows about Valentine's Day, which primarily focuses on couples celebrating their romantic love. But what about Galentine's Day, where women celebrate the beautiful bond of female friendship? What a fantastic opportunity to express appreciation to all of our favorite gals and dearest friends. In Scripture, we see beautiful examples of female relationships. Ruth and Naomi (Ruth 1), Mary and Elizabeth (Luke 1), and even Mary and Martha (Luke 10). These women offer us valuable lessons about godly friendship. They provide insights on how to compassionately care for, comfort, and communicate with one another. We glean a myriad of wisdom nuggets from their relationships to apply in our own friendships with other women.
Romans 12:10 (NIV) tells us, "Be devoted to one another in love. Honor one another above yourselves." True biblical friendship requires unselfish devotion and honor to another. Neither devotion nor honor can be practiced without the love of God flowing from our hearts. Great friendships will, again and again, mirror unconditional love.
According to an article in National Today, Galentine's Day was created by Leslie Knope's character from the television sitcom Parks and Recreation. "Galentine's Day is to Valentine's Day what Friendsgiving is to Thanksgiving: a chance to recognize the impact that our friends have on our lives and thank them for their steadfast loyalty, love, and laughter."
Even though holidays like Christmas, Valentine's, and Easter may often be associated as secular holidays because of the commercialism surrounding them, what if, as Christians, we chose instead to celebrate them as reasons to share the love of God? What if we decided, on purpose, to uplift them in Christ-centered ways, edifying to each other, and still have fun in the process? Galentine's Day (although an unofficial holiday) is one such opportunity to demonstrate God's love through thoughtful, loving acts as we highlight the women we do life with all year long. Here are five fun ways to give tribute to the special ladies in your life this Galentine's Day and allow the love and light of God to shine brightly upon your friendships.
1. Galentine's Brunch, Lunch, or Dinner
Even in this age of Covid, it's still lovely to safely gather in a restaurant with our besties. You can be as fancy or as simple as you'd like, but gathering around good food and having great conversations is always a wonderful way to experience heartfelt fellowship with friends. As we bow our heads to bless our food, we can even offer a prayer of thanksgiving for our friendships and ask God's continued blessing upon them. This year, I will do just this with other ladies from the singles' ministry at my local church. Whether your friends are married or single, it does not matter. The idea is to share in the joys of coming together for a meal and be among special women in your life.
2. Virtual Party
If you are not keen on venturing out in public spaces, or maybe some of your BFFs live in other cities, then a virtual party may be a great option to celebrate Galentine's Day. While on Zoom, we can take this time to catch up, chit chat impromptu, or plan a fun game to play as we share our screens. Before signing off virtually, let's take a moment to re-tell our friendship stories of how we became friends. Or, maybe just share one of our most memorable, funny, or embarrassing moments of friendship. Every friendship has a backstory. Let this be a perfect way we remember what makes our friendships so special.
3. Girl's Day Out
Who doesn't like a girl's day out? Spa, movies, or shopping, ladies? Doing it with friends is always double the fun. By the way, a day out doesn't have to be expensive either. There are so many things you can do together that involve minimal cost, like visiting your local museum, going on a nature trail walk, or going to a farmer's market. Think about your personality and what works well for you and your friend(s). Tailor it around your unique interests and enjoy the day out!
4. A Gesture of Kindness
This Galentine's Day, I decided to drop cards in the mail to some of my friends in other states. It's simple but intentional. Maybe one of your love languages includes gift-giving. Consider what random acts of kindness you can offer your friends that would be meaningful to them. Perhaps a social media post, an e-card greeting, or a handwritten letter. Our gestures of kindness do not have to be over-the-top to be significant. What flows from our hearts will overflow to the hearts of those we wish to touch.
5. Create Memorabilia
I would not describe myself as crafty, but I would put forth the effort to create something original for a great friend. A creative story, a scrapbook, or a picture collage are examples of memorabilia we can make that are one of a kind and sure to communicate how much we treasure our friends. Include an original prayer or your favorite friendship Scripture (see below for some examples) so that your friend is reminded of how you stand with her spiritually also. You may have a special gift or talent you can utilize to honor your friend, so be authentic and creative as only you can.
No matter what you decide to do this Galentine's Day, just don't let the moment pass you by without reaching out to at least one woman God has allowed to cross your path. Let her know how special she is to God and you. Philippian 2:3 reminds us, "Let nothing be done through strife or vainglory; but in lowliness of mind let each esteem other better than themselves." May we each purpose in our heart and reveal in our behavior what it means to be the kind of friend who esteems others with the purest intentions, fondest regards, and God's agape love that glorifies Him through our friendships.
My Favorite Friendship Scriptures:
Proverbs 27:9 Perfume and incense bring joy to the heart, and the pleasantness of a friend springs from their heartfelt advice.
1 Thessalonians 5:11 Therefore encourage one another and build each other up, just as in fact you are doing.
John 15:12-13 This is my commandment, that you love one another as I have loved you. Greater love has no one than this, that someone lay down his life for his friends.
A Galentine's Friendship Prayer:
Father, I praise you for being the giver of every good and perfect gift. Thank you for the gift of my dear friend_____. On this Galentine's Day, I celebrate the history we share and the future blessings to come from our friendship. Thank you for showing us that love is the most excellent way and that it never fails when we center our friendship on you. Help us always to be patient, kind, and long-suffering with each other's humanity. May we continue to cheer each other on and always rejoice in you as we celebrate the beauty of your presence in our friendship. In Jesus' name, I pray, amen.
Photo credit: ©Getty Images/DGLimages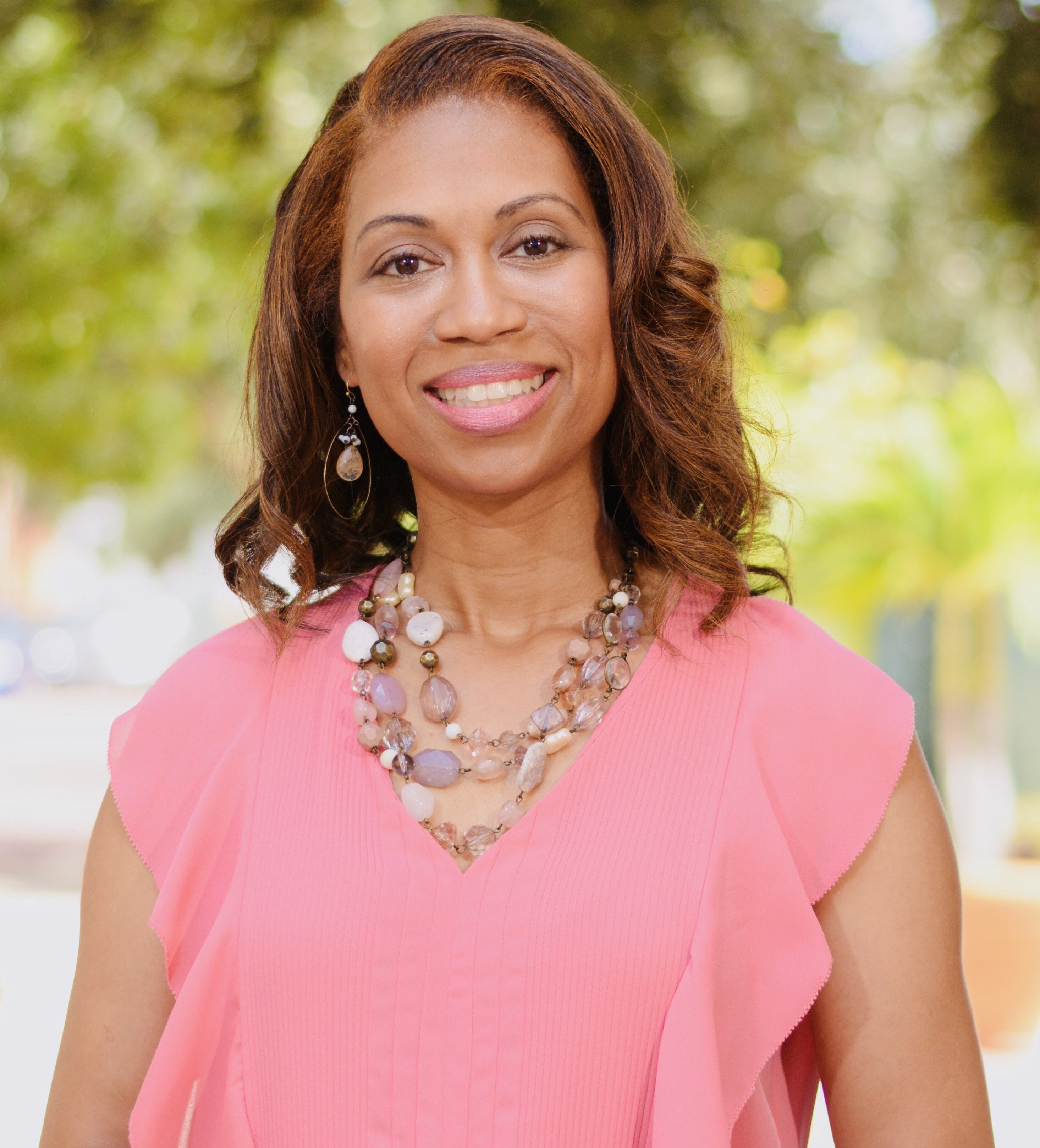 Championing women to live authentically and pursue God passionately, Patrice Burrell is called to lead others to the grace of God, rooted in the truth of scripture. She is an author, life coach, and worship leader who loves practicing the presence of God through a lifestyle anchored in spiritual disciplines. As a Bible teacher and preacher, she exhorts women to remember their true identity is defined in Christ, not culture. When not serving at her local church with the small groups and singles' ministries, Patrice enjoys visiting local Orlando attractions, reading books while sitting along the beach, and finding unique ways to explore her writing creativity. You can connect with Patrice on her blog, Warrior Woman Blog, on social media in her Facebook community, Warrior Women, and @patriceburrellministries on Facebook and Instagram. Patrice is excited about her new book release, Living My Best Life: Embracing God's Gift of Living Full and Single. It is a six-session Bible study designed especially for single women. You can also check out her debut book, Warrior Slay, a devotional book on the power of worship and prayer.