TobyMac's Hits Deep Tour @ Gas South Arena
6:00 - 10:00 PM on Saturday, February 18, 2023
TobyMac's Hits Deep Tour is coming to Gas South Arena on Saturday, February 18th!
Tickets to see TobyMac along with guests Crowder, Cochran & Co, Tasha Layton, Jon Reddick, and Terrian go on-sale September 22nd, at 12 p.m. EST.
Fish listeners can save 20% on tickets with the promo code INSIDER.
*code is active September 22nd at 12:00pm EST through October 13th.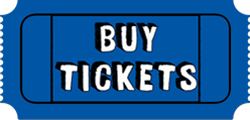 TOBYMAC'S HITS DEEP TOUR
SATURDAY, FEBRUARY 18TH
GAS SOUTH ARENA
Location:
Gas South Arena
6400 Sugarloaf Pkwy
Duluth, GA 30097
Google Map