May it Be True When We Say 'Lord, Lord' - The Crosswalk Devotional - June 4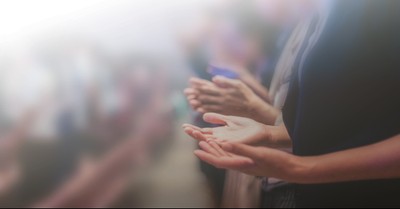 By Emma Danzey, Crosswalk.com


May it Be True When We Say 'Lord, Lord.'
By Emma Danzey
"Not everyone who says to Me, 'Lord, Lord,' will enter the kingdom of heaven, but the one who does the will of My Father who is in heaven will enter. Many will say to Me on that day, 'Lord, Lord, did we not prophesy in Your name, and in Your name cast out demons, and in Your name perform many miracles?' And then I will declare to them, 'I never knew you; leave Me, you who practice lawlessness.'" - Matthew 7:21-23
I live in the southern United States, and everyone knows that the name Jesus, the word church, and the word Bible are accepted (for the most part) here. However, just because there may be acceptance does not mean that there is genuine belief. Tolerating Christianity or participating in a religious activity does not result in eternal life and saving faith. The scariest part is that many churchgoers and "Bible Belt" people might come under this category found in Matthew 7:21-23. This is why it is important not to assume someone is a Christian because of their family, church attendance, or holiday celebrations. This is an urgent message we, as Christ's followers (born-again believers in Jesus), need to take to heart and take to others as Jesus commanded. (Matthew 28:19-20)
"Not everyone who says to Me, 'Lord, Lord,' will enter the kingdom of heaven, but the one who does the will of My Father who is in heaven will enter."
This can come across as a terrifying verse, and it is in many ways. However, first, it is important to recognize that those who do the Father's will, enter heaven one day. The Father's will is to place faith in Jesus as Savior. (Romans 10:9) Jesus is the only way to heaven. (John 14:6) But there is a warning here. Not everyone who claims to be God's is truly His. We need to make sure that others are hearing the clear message of the gospel of Jesus and understand salvation. Someone can rattle off Bible verses, sing the latest worship songs, and attend a church on Sunday, but if he has never made a salvation decision, he will not enter God's kingdom. This is heavy and urgent truth to share this message of hope even with people we might expect to know it.
"Many will say to Me on that day, 'Lord, Lord, did we not prophesy in Your name, and in Your name cast out demons, and in Your name perform many miracles?' And then I will declare to them, 'I never knew you; leave Me, you who practice lawlessness.'"
This portion is even scarier. Many will say that they knew God and even did "good works" in His name, cast out demons even. However, the Lord will tell them that He never knew them. This reminds us to have the discernment to seek the Holy Spirit, test every leader with the Word of God, and be vigilant in connecting ourselves to healthy churches and ministries to be involved. The enemy is just as much in the church body as outside. He loves to wreak havoc anywhere he can. Many false teachers have claimed to be here "In Jesus' name" but completely misrepresented Him and personally profited from it. We must be on our guard to test the spirits. (2 Peter 2:1)
Intersecting Faith and Life:
Is there someone in your life who you assume is a Christian, but you have never really asked deeper into their personal belief to see if they have a relationship with Jesus? If so, how can you have a conversation with them this week to understand where they are at and share the gospel with them? Have wolves burned you in the church/false teaching? If so, how can knowing God is with you in that help restore your heart from the wounding and renew your hope to seek Him and be more Spirit-led when approaching church and ministries?
Further Reading:
Photo Credit: ©iStock/Getty Images Plus/Jantanee Rungpranomkorn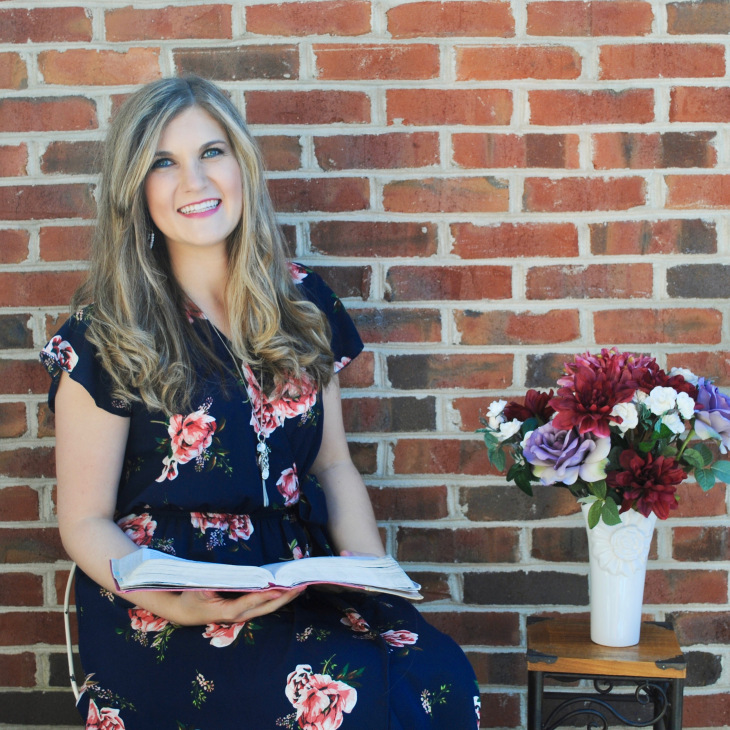 Emma Danzey's mission in life stems from Ephesians 3:20-21, inspiring young women to embrace the extraordinary. One of her greatest joys is to journey with the Lord in His Scriptures. She is wife to Drew for over two years and mom to baby Graham. Drew and Emma serve with Upstate CRU college ministry in South Carolina. Emma is an avid writer for Salem Web Network and provides articles on the Bible, life questions, and on the Christian lifestyle. Her article on Interracial Marriage was the number 1 viewed article on Crosswalk for the year 2021. All the glory to the Lord! She had the joy of hosting Her Many Hats podcast where she explored the many roles that women play while serving One God. Most recently, Emma has released her first Bible Study Book, Wildflower: Blooming Through Singleness.
Emma enjoys singing/songwriting, fitness classes, trying new recipes, home makeover shows, and drinking tea! During her ministry career, Emma recorded two worship EP albums, founded and led Polished Conference Ministries, ran the Refined Magazine, and served in music education for early childhood. Emma also had the privilege of having been a national spokesperson for Mukti Mission based out of India. Mukti has been working to restore shattered lives in India for over 120 years. You can view her articles through her blog at emmadanzey.wordpress.com and check out her Bible Study videos on Instagram @Emmadanzey.

Check out fantastic resources on Faith, Family, and Fun at Crosswalk.com!
Want to grow your prayer life? The So Much More Podcast shows you how to create space to be with God. This podcast, hosted by Jodie Niznik, introduces you to two types of scripture experiences: Lectio Divina and Imaginative Prayer. Join our growing prayer community today!