Rick Probst & Dan Ratcliffe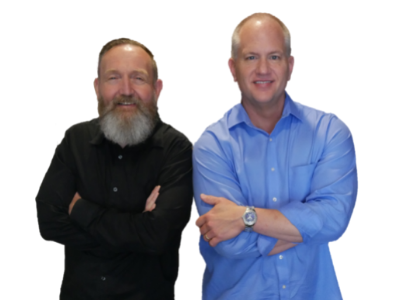 FaithTalk LiVE with Rick & Dan is an entertaining, informative and inspiring radio hour that showcases Atlanta's Christian community in a brand new way. Each day Rick & Dan sit down with area pastors, ministry leaders, actors, authors, influencers and artists—discussing the things that matter most. Faith, church, family, ministry and culture. They communicate with candor, wit, and have a passion for God. Be sure to join Rick & Dan for FaithTalk LiVE on AM 970 at 3pm and AM 590 at 10am.
---
Rick Probst has worked in radio since 1980 and is also an Ordained Pastor. He's currently an Associate Pastor at Christian City Church. Rick lives in Loganville, GA with his wife Donna and sons Jake and Elijah. He also has an adult son, Caleb. He loves riding his Harley and playing guitar.
Dan Ratcliffe has worked in radio since 1988. A certified life coach, he counsels, coaches and disciples young men ages 13-25. Dan lives in Acworth, GA with his wife Kathy and his son Joshua. He also has two adult daughters, Bethany and Kailey.